Opened: 1940's
Location: 5250 Sepulveda Blvd, Culver City California
Capacity: 1,000 Cars
Screens: One
Operator: Pacific drive-in theatres
Closed: 1993
The Studio drive-in was located only a short distance from the former MGM studios at Culver City in Los Angeles. These studios today are occupied by Sony/Columbia, but its not hard to figure out where this drive-in got its name from. The studio would have hosted many film stars during its life who often preferred drive-ins to see movies at due to the anonymity that would be afforded them.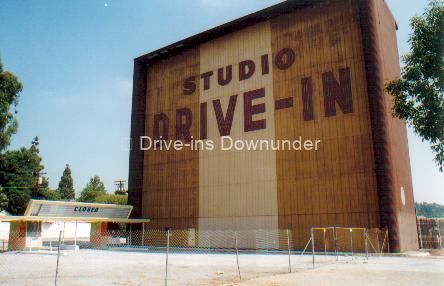 After Pacific closed the Studio drive-in, it was taken over by an enterprising former drive-in projectionist who ran old style carbon-arc projectors and old style films. This venture failed shortly after commencing as the market for this type of venture either did not exist, or was not prepared to drive to Culver City to experience it. The Studio was demolished in 1998 and the site has now been redeveloped.