Opened: 1960's
Location: Noosa Road
Capacity: 300 Cars
Screens: One
Operator: Vernados Holdings
Closed: 1990?
Well, I can't tell you a lot about this one I'm afraid except that it is hard to find! It is certainly not on the main road to Noosa as the address states, this Noosa road is some distance from the main Highway. This drive-in has no frontage to the street other than two narrow access driveways that lead to the drive-in at the rear of a row of houses.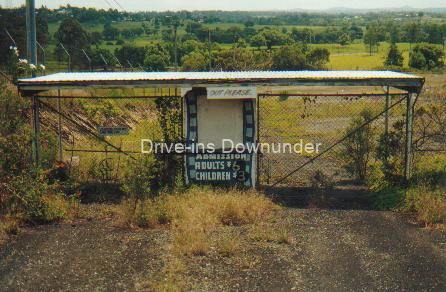 Someone must know the reason for the curious name. Peter Berret wondered if all the staff wandered around in kilts!