Opened: 1959
Location: Hamilton, Victoria
Capacity: 500 Cars
Screens: One
Operator: Village Drive-in Hamilton Pty Ltd, Kenrick
Closed: mid 1980's
Another Village country drive-in. Village used drive-ins as the leverage to gain a foothold in these regional areas and by the 1970's had a strong presence. By this time Hoyts were selling drive-ins and closing hardtop theatres in locations where they had held sway for decades.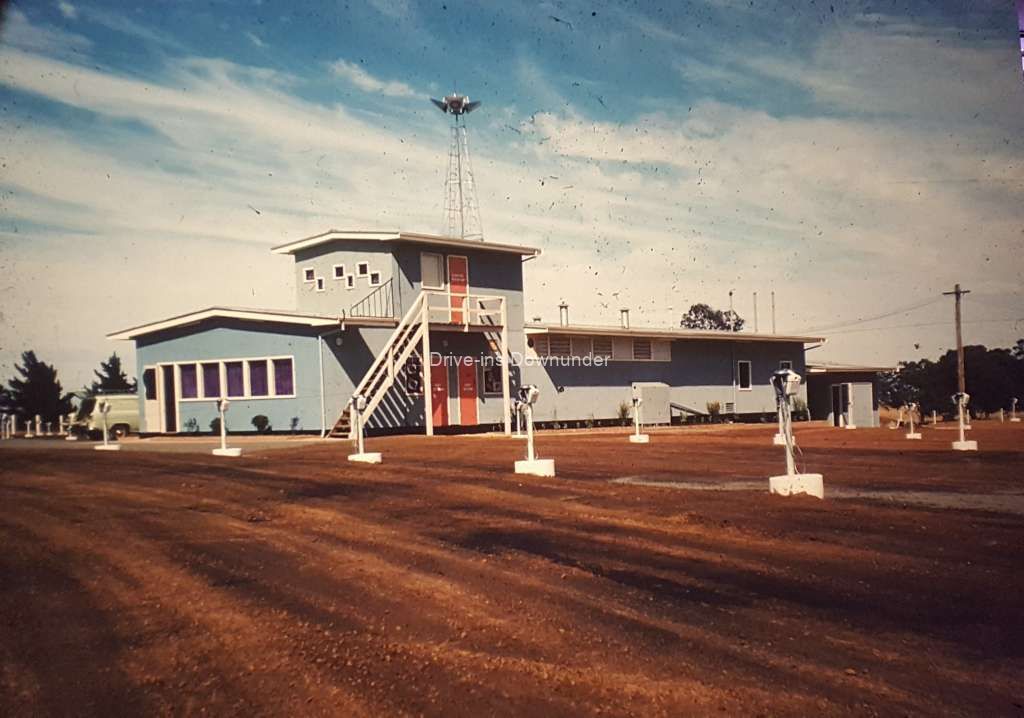 Hamilton had a good size screen and neat modern snack bar/projection booth building. Kenrick Drive-ins took over after Village and ran the drive-in as part of their circuit for some time. After closure the screen stood for many years until finally making way for a works depot.