Opened: 1950's
Location: Maryborough, Victoria
Capacity: 388
Screens: One
Operator: Village & Partners
Closed: 1992
Maryborough was another RCA drive-in, utilising the equipment package that they put together for drive-in operators in Australia. The package consisted of RCA sound gear and speakers, Super Standard projectors and design and layout.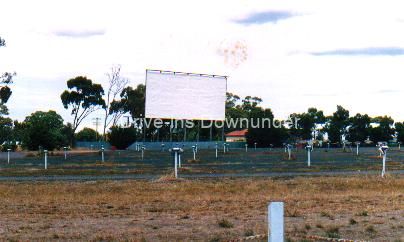 As the drive-ins in surrounding towns closed in the 1980's, Maryborough kept doing what it had always done; showing movies and people came to see them. They came from all over the central Victorian area to see films at the drive-in. In 1992 the screen blew down in a storm and shortly after the owner died. It was in use as a Sunday Market for some time before the site was developed. No trace remains today.