Opened: Early 1960's
Location: Old Hume Hwy, Wodonga
Capacity: 643
Screens: One
Operator: Border drive-in theatres, Hoyts, A. Smith.
Closed: Mid 1980's
The Wodonga Skyline was part of the Hoyts Country Theatres circuit. Later joined by the Stargazer drive-in just over the border in Albury, the Skyline competed for much of its life against the hardtop theatres in the twin towns of Albury-Wodonga.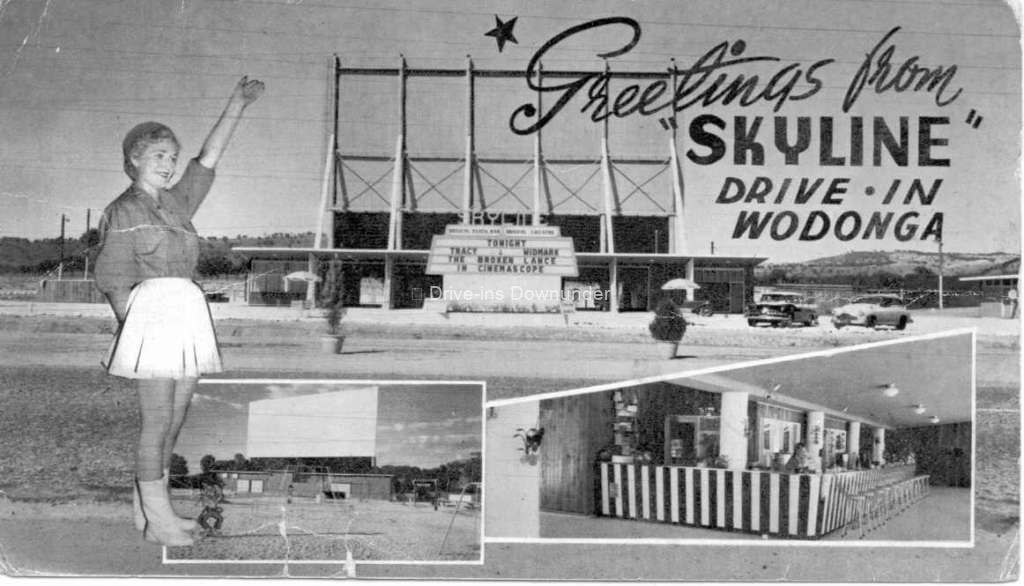 Hoyts decided to sell most of the reginal circuit it operated in the late 1970's and early 1980's. Wagga and Wodonga were sold to the operator of the Albury Cinema, Mr A. Smith. When the business was no longer viable, the site was subdivided and sold as housing.

Thanks to Fiona Kiffen and family for the wonder shots shared here. The images below show the original wooden screen being cleverly replaced with a new steel screen. It does not look like they lost a single night as the new screen was erected behind the old one. Once all in place the old screen was dismantled.
The snack bar was located under the screen for a reason, for many years the snack bar was open during the day in order to cater for the busy Hume Hwy traffic that drove past it.