Opened: 28 September 1962
Location: Sturt Hwy Barmera
Capacity: 200 Cars
Screens: One
Operator: Wallis/Dave Waterman/Kevin Williams/Geoff Harris
Closed: September 2008
The Riverland drive-in was situated on the shores of Lake Boney in the riverland district of South Australia. Formally built and operated by Wallis drive-in theatres, it was closed by them on Febuary 2nd 1988.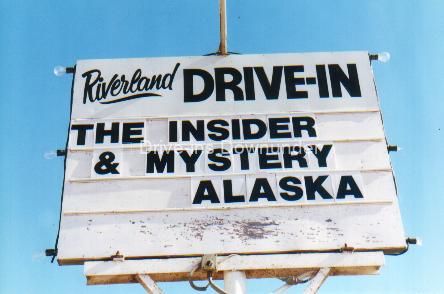 The drive-in was then purchased and re-opened in July 1991 by Dave Waterman, later by Kevin Williams and finally Geoff Harris.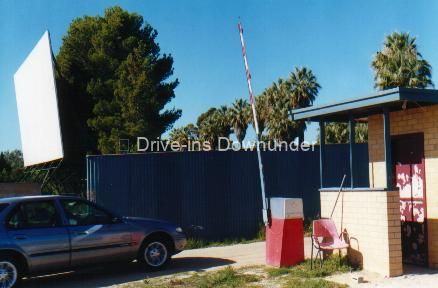 The Riverland drive-in provided movies for the towns of Barmera, Renmark, Loxton, Berri and Waikeri – all of which possessed their own drive-ins in the past, but closed long ago. A video on youtube shows the drive-ins last night. It finally gave way due to lack of interest by most of the locals. The few loyal supporters were not enough to keep it going.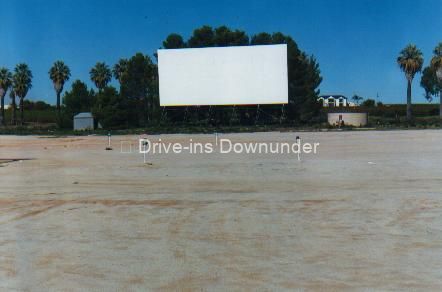 Double features played at this drive-in with carload discounts every night and an even better deal on Sundays. Sound was provided by speakers or FM stereo and patrons may leave the heat of their cars in Summer for the outdoor seating area located in front of the snack bar. A childrens playground resides behind the snack bar and projection room building.