Opened: 1959
Location: Elliot Road, Port Elliot
Capacity: 360 Cars
Screens: One
Operator: Roy Dennison
Closed: 2002
This drive-in was built and designed by South Australian drive-in pioneer Roy Dennison and it was still operated by him until 1999! Roy also operated the drive-in at Murray Bridge and the cinema at nearby Victa Harbour.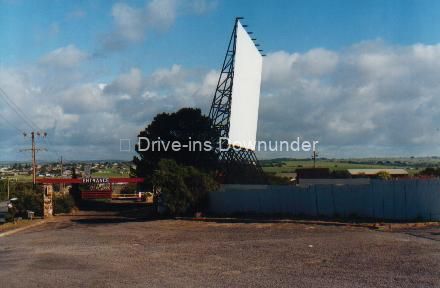 The South Coast drive-in is of an unusual and clever layout. Whilst the screen, ticket box and ramps configuration is conventional, the snack bar is located to one side of the field, in fact it is situated virtually on the busy Elliot road that is the main route from Victa Harbour to Port Elliot. It was designed this way to not only serve food to passing motorists during the day, but also sell petrol! Although the pumps were removed long ago, the former driveway area is now the main information bay for the town of Port Elliot.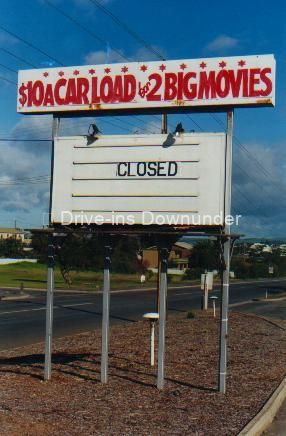 Roy Dennison in addition to designing, building and operating drive-ins, also designed and manufactured drive-in speakers. His designs were later sold through Greater Union Theatre Supplies/GUVT as the RD1 and RD11 drive-in speaker. Village and Greater Union still utilise these speakers today at their drive-ins.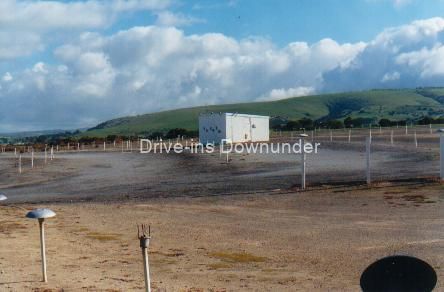 The drive-in is equipped with Cine-Fi AM sound in addition to speakers. The projectors are the South Australian manufactured Benbow machines, light is by xenon arc.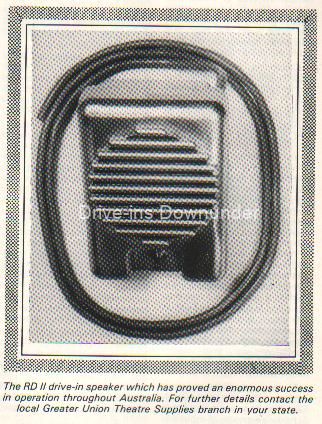 Port Elliot South Coast drive-in is now no more and the locals and tourists to Port Elliot are much the poorer for it. Thanks to Colin Flint for information supplied here.