Opened: October 30 1957
Location: Balgownie Rd & Princes Hwy Fairy Meadow
Capacity: 682 Cars 
Screens: One
Operator: Independent/Greater Union
Closed: March 24 1984
Plans for the construction of the theatre on swamp land near the corner of Balgownie Rd and the Princes Hwy at Fairy Meadow were announced in February 1955. However, several disputes soon arose that delayed the project's completion. Police raised concerns that the development would create traffic congestion in the area, a common complaint after the first few drive-ins drew huge crowds. Local theatre owners objected to a license being granted for the operation of another theatre and there was a dispute between the original developer and the architect employed for the project. This complaint was less common, as many theatre owners either accepted their new competition or got involved themselves.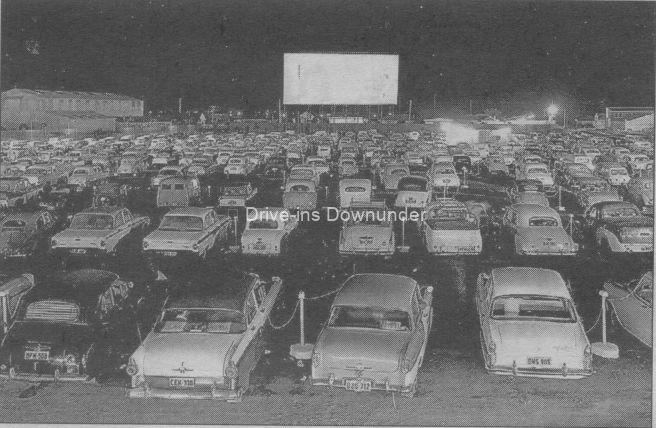 It was not until August 1957 that all of these issues were resolved and work could commence in earnest on the project.Three months later a drive-in theatre was ready for operation. It opened with great fanfare on October 30, 1957, with a screening, for specially invited guests, of the love story Picnic, starring William Holden and Kim Novak. A classic film of the era that really launched Kim Novaks career at Columbia and a drive-in favourite. The theatre boasted accommodation for 682 cars, the highest standard of image and sound recording, and a screen capable of showing a CinemaScope image 110ft wide by 48ft high (33m by 14.6m).
The screen tower was built to withstand wind gusts of up to 100 miles per hour (161 km/h). The complex had a restaurant, buffet, light refreshment and confectionary bars along with a children's playground. Admission prices were 5/- (50c) for adults and 1/- 10c) for children. The theatre operated for 26 years, closing on Saturday, March 24, 1984, with the double bill, Octopussy and Flying High II. The site lay vacant for several years before being sold by the theatre company in 1988. It is now a light industral area.