Opened: 1964
Location: Moe, Victoria
Capacity: 500
Screens: One
Operator: Connelly, Donnelly & Flynn
Closed: 1998
The Fairsky certainly was a survivor, but alas it is no more. Rex Donnelly finally called it a day in 1998 when heart trouble forced him to sell the drive-in his father Alf built back in 1964. The name Fairsky is from the Sitmar ship that took Alf on a cruise to the Tokyo Olympics in 1964. A typical brick construction it was located in pleasant surrounds on the far side of Moe. Cinemeccanica Victoria 8's and a platter were housed in the projection room. Cine-fi AM and speakers were available. (The projectors were moved to the Palace Westgarth cinema in Northcote, a Melbourne suburb).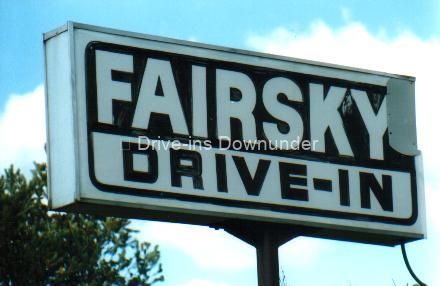 I visited one night in the late 1980's. As I approached the ticket box I saw Rex run to man it, he sold me the ticket and I found my position on the ramp. I wandered into the diner for a hamburger and it was Rex who took my order, cooked it and you guessed it, rang it up on the cash register! I visited the projection room to have a look and to my disappointment, Rex was nowhere to be seen, a projectionist was threading up. The picture on the screen was a good brightness for a drive-in and I noticed that they were screening some films as supports in the following weeks that I had not heard of before.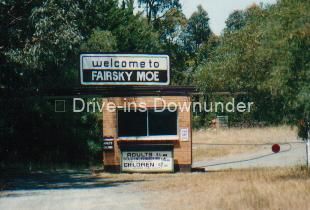 This drive-in boasted the unique Peter Ricketts designed "Fog Screen". When the fog became too heavy to continue on the main screen, the projected image changed to a smaller screen sitting on top of the projection building using a mirror system. A very clever idea and the only drive-in in the world I have heard of doing this.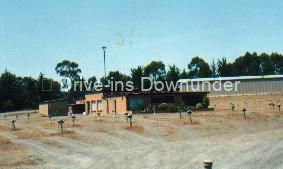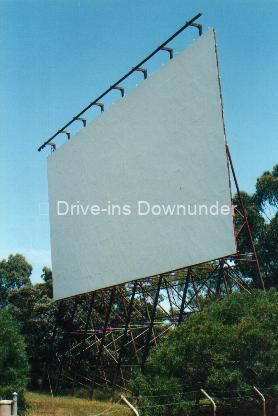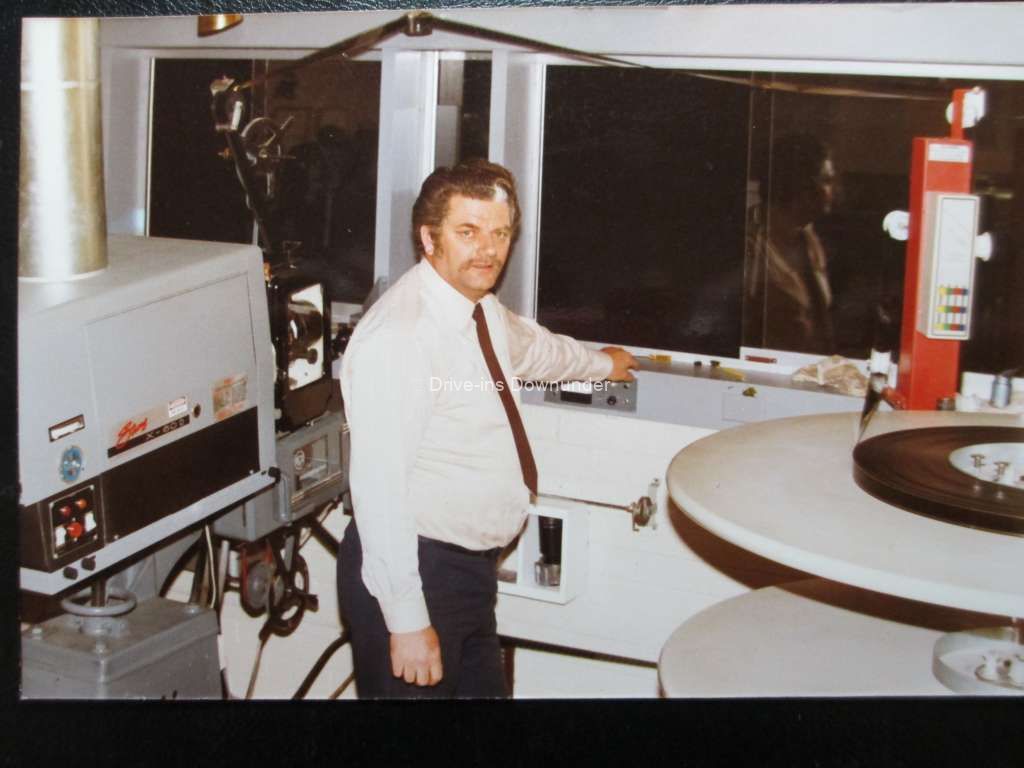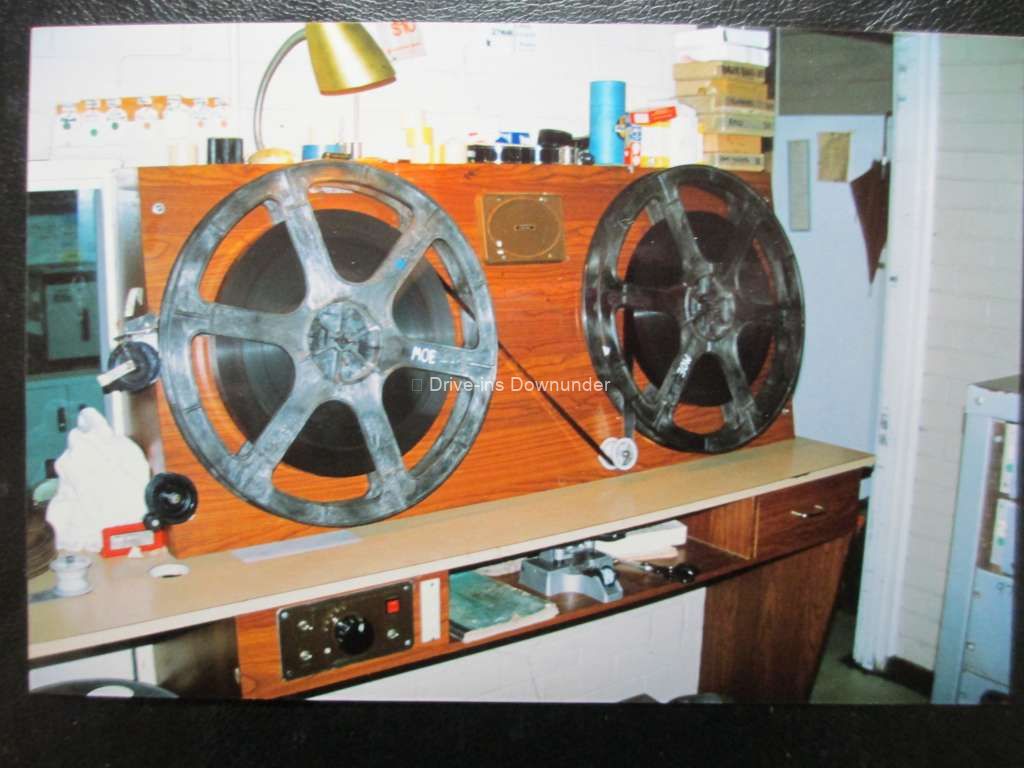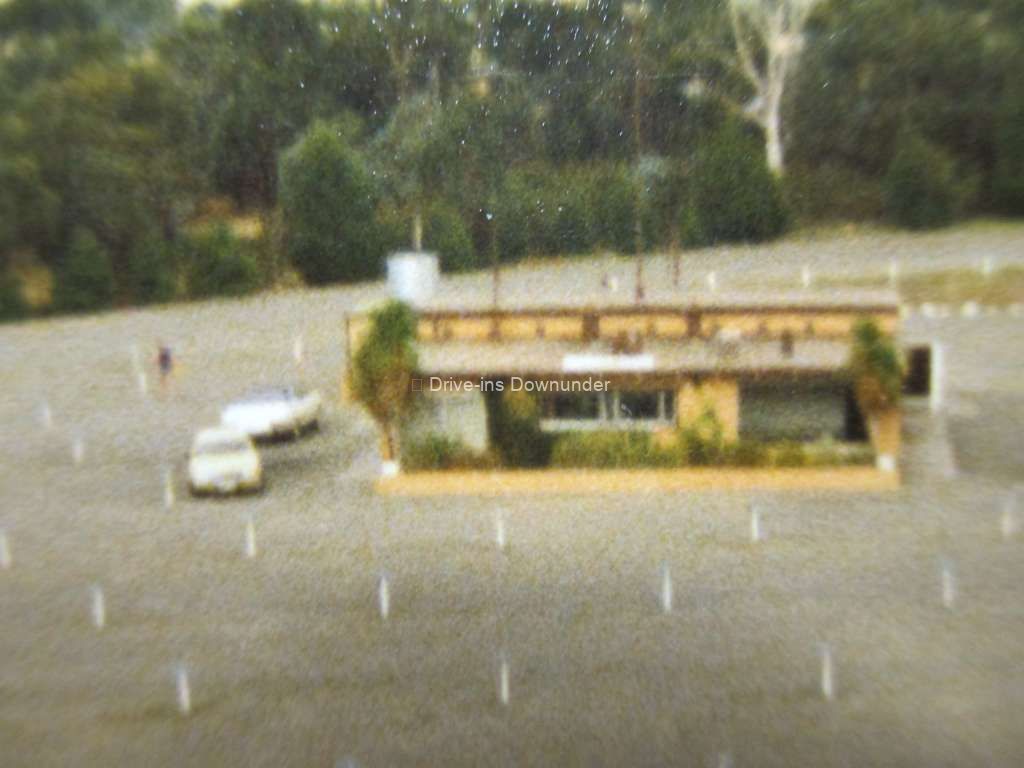 Thanks to Peter Ricketts for some of the images and information used here.