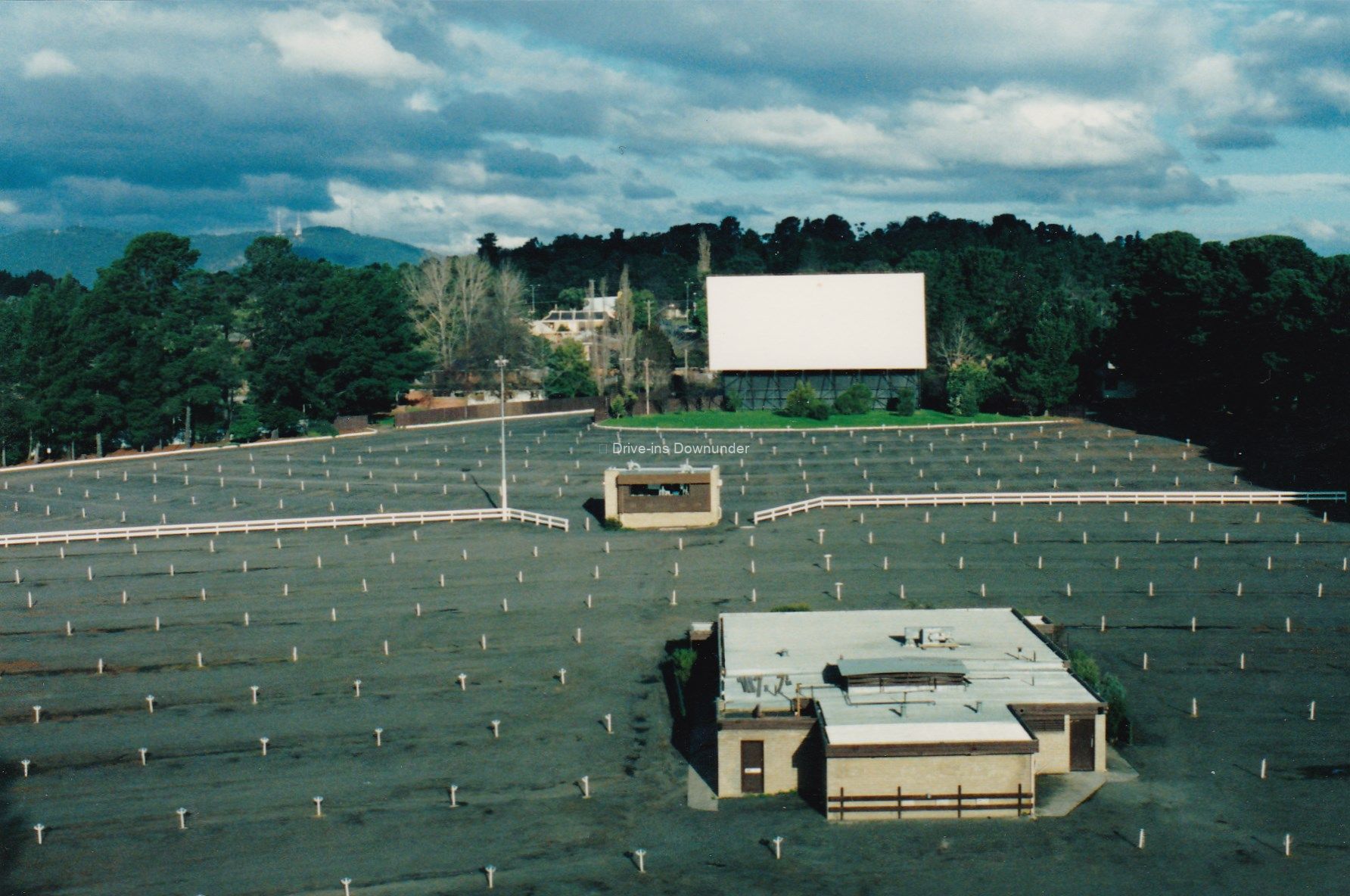 Village Croydon
Opened: 1955
Location: Whitehorse Road Croydon
Capacity: 800 Cars
Screens: One, later two
Operator: Village drive-in Croydon Pty Ltd
Closed: 1990
The first theatre in the Village circuit to be named Village (the indoor theatres owned by the company at that time were called Kirby Theatres). Today Village are one of the largest entertainment operations in Australia and it all started with this outer suburban Melbourne drive-in. Croydon was beaten to the punch in being Australia's first drive-in, but the circuit grew quickly and within a decade outnumbered its major competitor (Hoyts Skyline) in Victoria.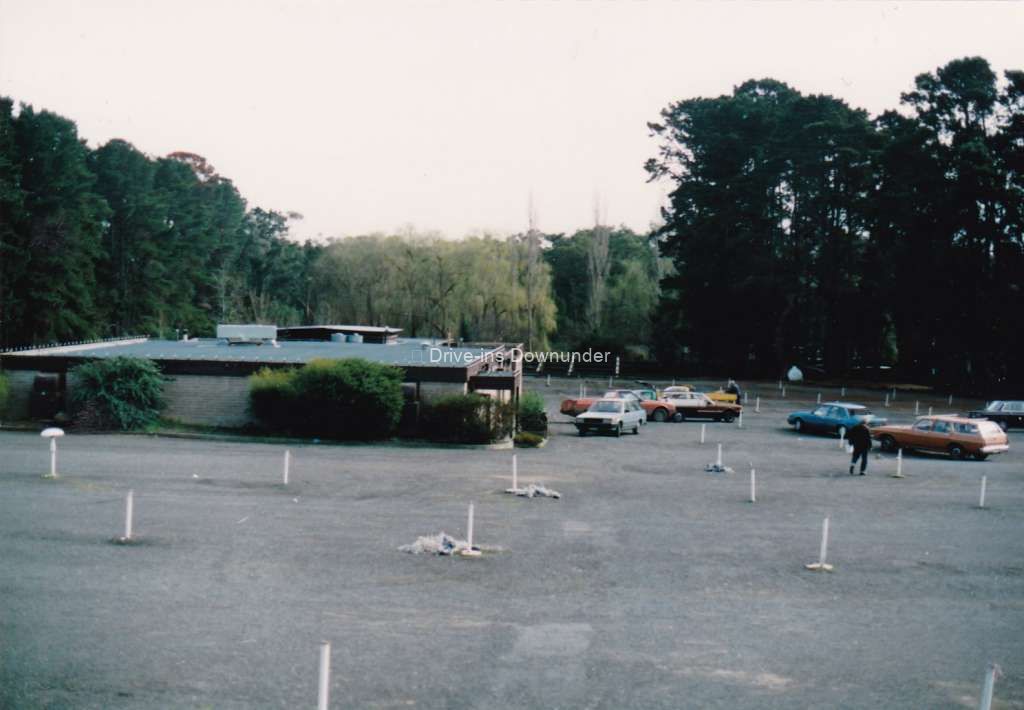 Croydon was built from a design by Cowper Murphy and Associates, well known cinema architects of the day. Original capacity was 454 cars with a holding paddock for second session patrons – drive-ins in the fifties often ran two sessions per night which included a feature, newsreel, cartoon and trailers. Croydon was one of the few drive-ins in Australia to have a swimming pool and dance floor. By the early 1960's capacity was up to 741 cars and a bituman go-kart track had been added under the screen. Complaints were received from surrounding residents about the noise and these led to an inspection of the track, which was unfenced and it was deemed unsafe. A walk-in was added in 1956 to cater for locals without cars, these were common up until the 1960's. Croydon was later equipped with Brady drive-in speakers, Village Theatre supplies were sole agents for this Australian brand.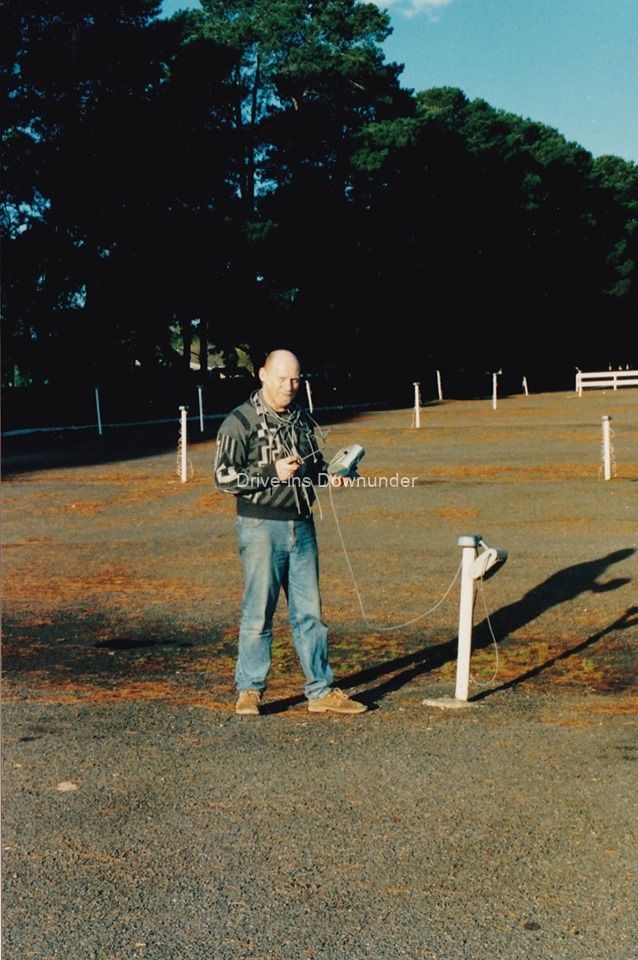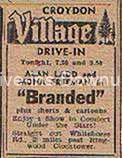 Village moved to twin drive-ins before other circuits in Australia to add film product choice and flexibility. Croydon was twinned in 1982 with the extra screen coming from the recently closed Moorabbin drive-in, it was re-clad and reinforced after installation. Field capacities at this time were 314 cars and 435 cars. Croydon withstood the darkest days of the mid 1980's when the closest competitor, Hoyts Wantirna Twin, was closed. Trading was steady until 1990 when Village announced Croydon was to close. Within 24 hours the screens had been cut down – gas-axed at the supports and fell like a book onto a table – items were auctioned shortly after and the site became home to Pizza Hut, Sizzler and housing. It is worth noting that Village also owned the motel that was situated at the front of the drive-in. A McDonalds restaurant was located on the east side of the entrance driveway, every evening scores of cars did a loop the loop as they went through the drive-thru and then into the drive-in.